1987
Establishment of the Henryk and Józef Kaczkan company
The Kaczkan company was established in 1987, in a small village of Kiełkuty in the Warmińsko-Mazurskie province. The company, co-founded by a father and his son (Henryk and Józef Kaczkan), initially manufactured only sawn timber products, but gradually extended its range of products and offer. The barn which housed the company's first manufacturing plant stands to this day, not far from the sawmill, and plans are afoot to set up a museum of the Kaczkan brand in the building.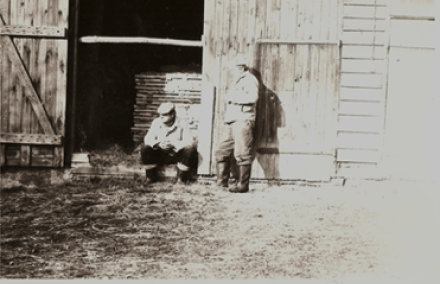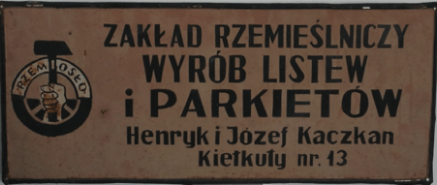 Initial personnel
In the beginning, the company was staffed exclusively by its founders, Henryk Kaczkan and Józef Kaczkan. As time passed, additional employees joined the team, forming the nucleus of today's management and rank-and-file staff. Many of them have been with the company for over 20 years, and some have been working for us practically since the beginning of the Kaczkan brand, i.e. for more than 30 years. We want to highlight this fact, because the Kaczkan company is made up of people who create an exceptional history.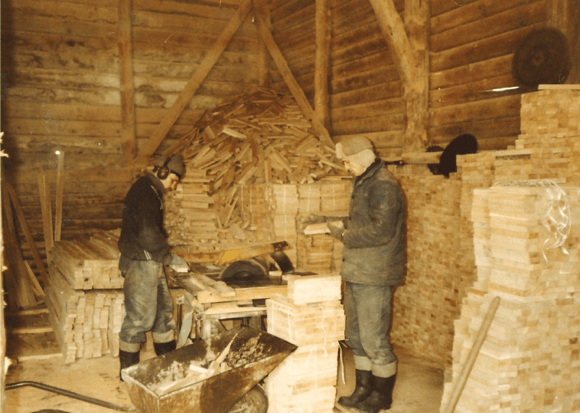 First edger
In the beginning, wood was worked on in the plant operated by Henryk and Józef Kaczkan using a table saw and circular saws that were brought into the company by its founders. It was only after some time had passed that additional machines and tools began to see use in the company, allowing Kaczkan to produce solid floorings and floorboards.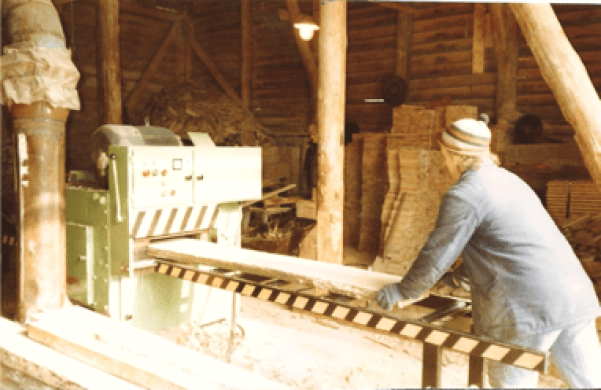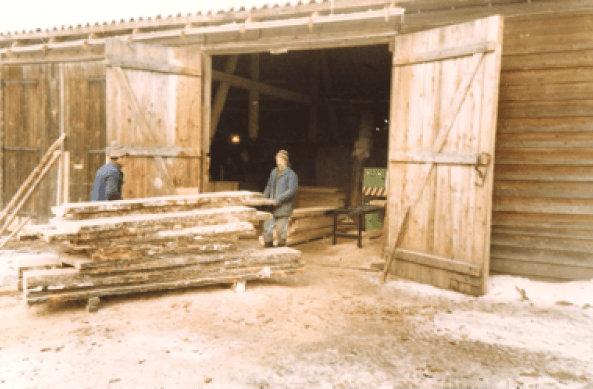 First sawmill
Initially, slats and other simple lumber products such as sidings were manufactured in Józef Kaczkan's wooden shed located in Kiełkuty. Despite the bare-bones conditions, the company gradually developed its operations and the first sawmill operated continuously for 24 years - until the new sawmill was commissioned in 2010.